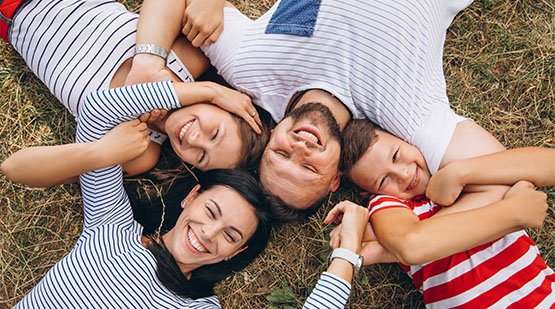 Finding the right family dentist in Belmont WA
Family dentistry addresses the oral health of patients of all ages. A family dentist specialises in a range of dental services, from the usual dental cleanings and fillings to more specialised procedures such as sealants, tooth replacement, crowns and bridges, and so on.
Some family dentistry practices are also combined with other services.
For example, it is common to find a practice specialising in family and cosmetic dentistry altogether. This is good, as it means you can get more services under one roof, from a dentist you already trust.
Benefits of a Family Dentist
Track Your Family's Health
Epsom Dental Care will maintain a record of all your family members' dental treatment. In this way, you can monitor your family's dental as well as overall general health.
Your Belmont WA dentist will identify genetic dental problems in your family and prevent them before they can cause any problems.
Convenience and Comfort
Imagine if you had to take your family members to a different dentist each time. That would be inconvenient and time-consuming.
When your family visits the same dentist, you can book appointments, so the dentist checks the family on the same day, saving your effort, time, and money.
Proactive Preventive Care
Preventing a dental problem from developing is always better than investing your time and money to get it treated.
When you visit Epsom Dental Care, we will thoroughly check your whole family's teeth and gums for any problems and treat them before they can cause permanent damage.
All-round Dental Care
Your Belmont WA dentist has a vast experience in treating all sorts of dental problems.
We will take care of all your family's dental problems under one roof. You don't have to visit another practice for getting orthodontic treatments or to see another dentist for your kid's dental filling.
Set an Example for your Children
When you visit your dentist with your family, you are showing your children the importance of maintaining good dental hygiene. They will learn the importance of visiting their children's dentist regularly for check-ups.
In this way, they will learn proper oral hygiene habits that will help them prevent dental problems in the future.
Family Dentistry in Belmont WA
Set your family up for better dental health – go ahead and book that first appointment for you and your family!
Epsom Dental Care is here to answer your family's dental needs. Choose us next time you look up for 'family dentist near me'. We are one of the affordable family dental clinics in Belmont WA.
Visit your Belmont WA dentist today!
If you have any enquiries about our family dentistry services in Belmont WA, we are happy to answer them and schedule you an appointment. Please contact us today at (08) 9478 2349.
We are located at 5/132 Epsom Ave in Belmont WA.
Frequently Asked Questions
What age should I take my child to the dentist for the first time?
It is recommended that you take your children for their first dental appointment when they are around six months old. If you notice that your children have discoloured teeth, you will want to bring them in before this.
What should I use to clean my baby's teeth?
Any soft-bristled toothbrush with a small head. There are ones designed especially for infants that are perfect to use at bedtime.
What should I do if my child has a toothache?
First, you will want to rinse the irritated area with warm water and place a cold compress on your child's face it if it is swollen. You can give your child acetaminophen for the pain. Once you do this, make sure that you see your dentist as soon as possible.
How can I prevent decay caused by nursing?
Try to avoid nursing children to sleep or putting anything other than water in their bedtime bottle. Also, make sure that you learn and teach your children the proper way to floss and brush at a young age. Taking your children to the dentist regularly to have their teeth checked will help them learn lifelong habits.