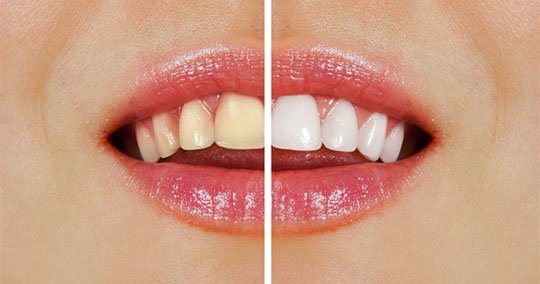 One of the most common desires patients have is whiter teeth. When considering your options, it is important to consult your dentist to make sure you have all the facts and understand how they may affect your teeth and mouth.
Many people think the colouring of teeth is due to plaque or dirt. But a variety of factors can affect the colour of your tooth including food, drink, tobacco, age, injury, and medications.
Understanding what is causing the discolouration is important to properly whiten your teeth.
Our Teeth Whitening Treatment at Epsom Dental Care
Tooth whitening products use bleaches (either hydrogen peroxide or carbamide peroxide) to break stains into smaller pieces, which make them harder to see and make your teeth brighter.
These bleaches do not work on all teeth, so it is important to consult your dentist before any treatment. Whitening will not be effective on caps, veneers, crowns, fillings or if the colour is caused by medications or injury.
Options for teeth whitening usually include whitening toothpastes, at-home bleaching, and in-office bleaching. Of course, effectiveness, safety, and results vary greatly between products, so consult with your dentist if you are considering these choices.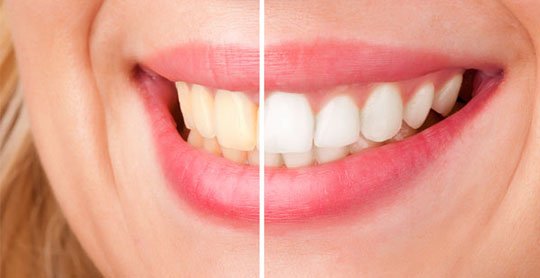 ZOOM! In-Chair Teeth Whitening
Many people complain about the colour of their teeth. Having beautiful, white teeth is sure to make your smile sparkle that much more.
Many people are embarrassed to smile because of the stains and unnatural colour of their teeth. Many of our patients are looking for a quick and easy way to fix this.
We are always proud to offer Zoom! Whitening.
This is the most requested professional whitening brand available. It is made by experts at Sonicare, which is a brand that you can trust.
There are many different options for patients who are looking to benefit from Zoom!. We offer both in-house teeth whitening as well as take-home kits. The take-home kit will whiten your teeth when you are at home or even while you are sleeping.
With the in-house whitening, you can expect results of up to eight shades whiter in about forty-five minutes. When you use the at-home treatment you can expect results in about one to two weeks.
Teeth Whitening in Belmont WA
Your Belmont WA dentist wants to see you happy and confident. A white smile can do just that. We understand that everyday things such as drinking coffee can cause your teeth to turn a colour that you are not proud to show off.
By using Zoom!, your teeth will be white and your smile will be big and beautiful!
If you are interested on teeth whitening procedures to improve your smile, please contact us today at (08) 9478 2349.
We are located at 5/132 Epsom Ave in Belmont WA.
Frequently Asked Questions
To help you understand Teeth Whitening more, here are some FAQs:
Is at-home whitening or whitening in your office a better option for me?
First, do you have an important event coming up in the next week that you want your teeth to be sparkling white for? If you do, you will want to take advantage of Zoom! in our office so that the results are instant. Second, do you have time to sit in our office for forty-five minutes? If not, then the at-home treatment will be easiest for you. There are a few different factors that will determine which is the best treatment option for you.
Is Zoom! safe?
Yes, Zoom! is completely safe both in our office as well as at home. Just like any tooth whitening products, Zoom! is not recommended for children under thirteen years of age or women who are pregnant.
Do a lot of people use Zoom!?
Most people want a bright sparkling smile. Because of this, you may be surprised by how many people take advantage of the great results that Zoom! brings.
What causes teeth discolouration?
There are many causes. Some of these include aging and consumption of liquids such as coffee, tea, soda, red wine, and tobacco. Consuming many of these substances over time can leave a stain.
Are there any negative side-effects?
Some people experience temporary tooth sensitivity to cold foods and liquids. These symptoms will go away after one to three days.