Restorative Dentistry Belmont WA
If you've lost a tooth, or several teeth, your dentist near Belmont WA​ can effectively "restore" them. This means to repair and/or replace your teeth or gums with something that's as close as possible to their original state.
Restorative dentistry focuses on bringing back the natural look and function of your teeth and gums.
At Epsom Dental Care, we offer a comprehensive range of modern restorative dental procedures ranging from tooth fillings to dental implants Belmont WA. Improve your oral wellness and look younger with our restorative dentistry services.
Our Restorative Dentistry Services in Belmont WA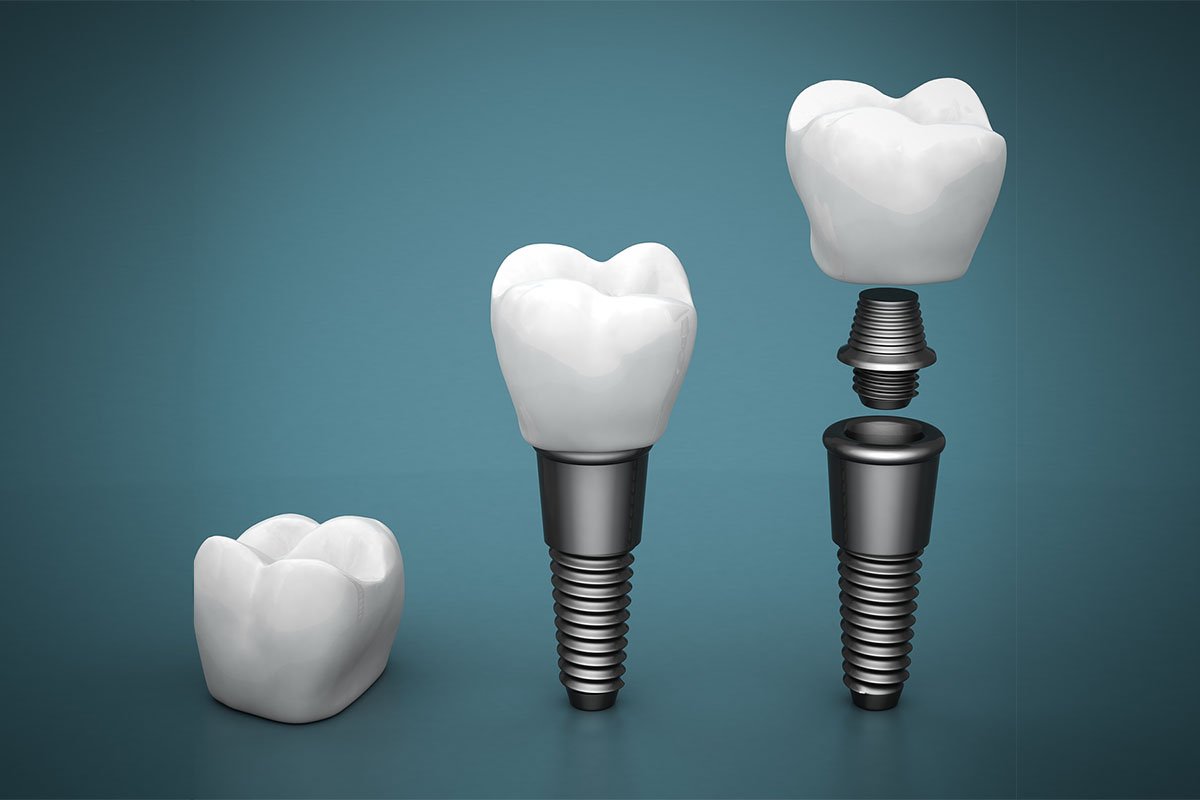 Dental Implants
Dental implants are an artificial replacement for a tooth's root.
They fit directly into your jawbone and hold crowns or false teeth in place, in the same way, that roots support natural teeth.
An implant has two parts: the titanium root and a replacement tooth, similar to a crown.
A dental implant looks, feels, and functions like a natural tooth.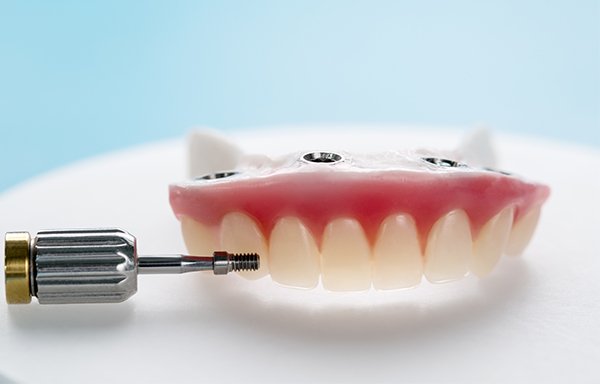 All on 4 Dental Implants
All-on-4 Dental Implants are an implant-based alternative for dentures that create a more natural-looking and long-lasting set of teeth.
With All-on-4 Dental Implants, every lost tooth does not need to be surgically replaced.
To replace all this work and expense, four pairs of titanium posts, two on each side, are inserted into the jawbone.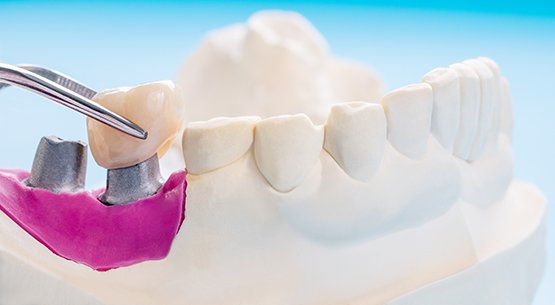 Crowns and Bridges
Crowns and bridges are fixed restorations used to replace a missing or damaged tooth or teeth.
At Epsom Dental Care, we offer cutting-edge designs and fine materials in creating quality crowns and bridges.
For high-quality dental crowns and bridges and excellent work on restorative dental treatments, consult with your Belmont WA dentist today!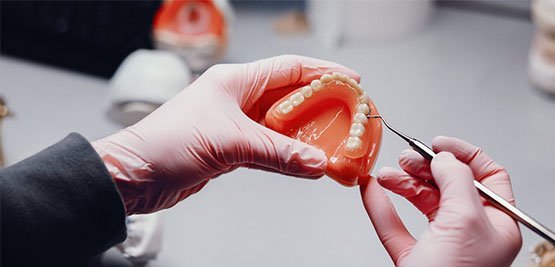 Dentures
When you lose all your teeth, facial muscles can sag and make you look older. Dentures can help fill out your facial appearance.
They can be made to look like your natural teeth. Dentures may even enhance the look of your smile.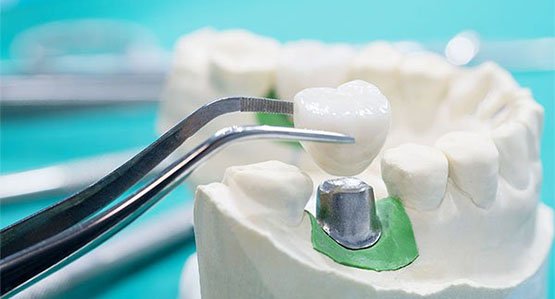 Inlays & Onlays
Dental restorations are the way to save your teeth from developing severe damages that can affect your oral health.
Inlays and onlays aim to replace lost or damaged tooth structures with artificial materials that possess biological, physical, and functional characteristics similar to natural teeth.
They serve the same goal as dental fillings and crowns. They are used to restore a tooth, typically damage by infection or breakage.
Restorative Dentistry in Belmont WA
If you have one or more teeth worn out, damaged, or compromised by cavities, then we can fix it with a customised, lifelike dental restoration.
Visit your Belmont WA dentist today!
For more information on restorative dental services in Belmont WA, please contact us today at (08) 9478 2349.
We are located at 5/132 Epsom Ave in Belmont WA.
Frequently Asked Questions
What options for tooth replacement do I have?
There are several options, some of which are fixed and some removable. Removable options include dentures and removable partial dentures. Fixed options include implants or bridges (fixed partial dentures).
Why should I save a tooth, can't I just pull it out?
Depending on the situation, it is most favourable to save the tooth as the best option. A tooth can always be extracted, however, if a replacement is not inserted in a timely matter.
A damaged, loose, or missing tooth can lead to tooth movement, shifting, and bite changes, which are permanent alterations with harmful effects.