Many people want straighter teeth, but don't want the "train track" look and discomfort brought by conventional metal braces.
If you are one of those, you may want to consider Invisalign.
Invisalign clear aligners are virtually invisible, do not have metal and are custom-made for your teeth. They work in a series of trays that shift your teeth into place gradually.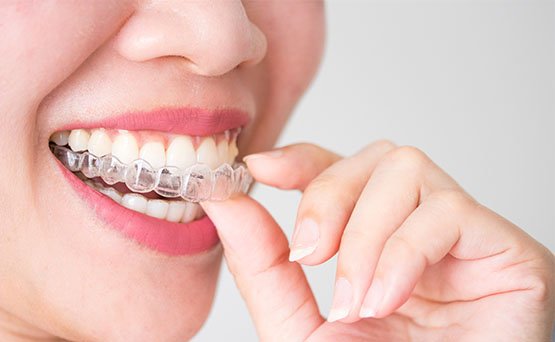 Benefits of Invisalign
Avoiding "metal mouth" isn't the only reason to choose clear aligners. Here are some more benefits of Invisalign:
Clear. It's almost invisible, so it's not obvious when you smile
Removable. Can be removed when eating or cleaning your teeth
Fast treatment period. Usually doesn't take any longer to complete treatment than normal braces, and may even be faster
Requires fewer visits to the dentist's office 
Comfortable. Moves teeth more gradually than traditional braces, which may lead to less discomfort
How your Invisalign treatment plan is made
Even before your clear aligners are made, a lot of powerful technology goes into shaping your new smile. Combine that with your dentist's expertise, and you get a precise digital plan just for you.
Smile scan. No gross teeth moulds. Your dentist quickly captures an accurate 3D image of your teeth using the iTero Element® scanner.
Mapping the shifts ahead. Your dentist Belmont WA works to fine-tune every shift using ClinCheck® software — built on the power of data from 6 million smiles.
Smile preview. Your dentist can show your new smile before you even get started.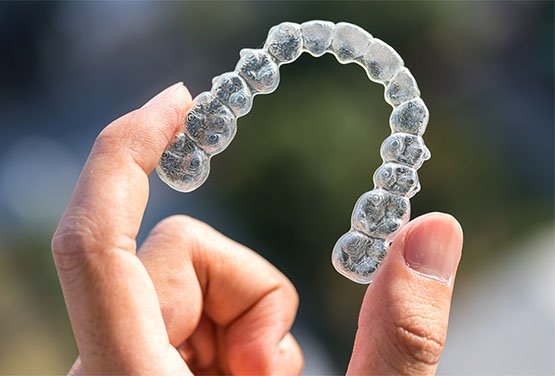 How Custom Aligners are Made
Clear aligners are manufactured using industry-leading technology based on your customised treatment plan.
From Digital to Physical. Once your final digital plan is achieved, your custom aligners are made using our state-of-the-art printing process.
Precise and Personal. Everything is made out of precision and individualised patient comfort.
Trimmed for You! Everyone's gumline is unique, which is why each of the aligners is individually trimmed.
Checked for Quality. When your smile is at stake, quality is everything. Each one of your unique clear aligners is assessed to reach our high-quality standards.
Living with Invisalign
You'll wear each set of aligners for one to two weeks, as recommended by your dentist. You'll probably schedule check-ups every 6-8 weeks to check your progress.
Fewer dental appointments mean more time to enjoy life.
When wearing new sets of aligners, you may feel a little extra pressure or discomfort during the first few days, which is totally normal.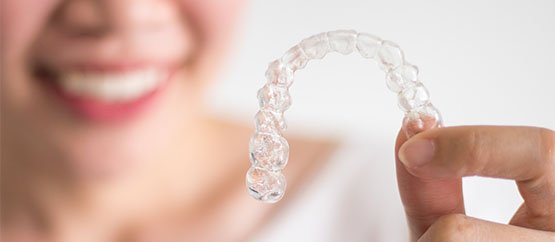 At-Home Care for your Aligners
Wash your aligners every night and brush them gently with your toothbrush to keep them fresh and clean.
Clean your aligners before wearing, and when removing them.
Soak your aligners in denture cleaner and the official Invisalign cleaning crystals.
Brush and floss your teeth before wearing your aligners.
Invisalign in Belmont WA
If you have any questions about Invisalign treatment, feel free to contact us today at (08) 9478 2349. We would be happy to answer your questions.
We are located at 5/132 Epsom Ave in Belmont WA.
Frequently Asked Questions
What is Invisalign?
Invisalign is a series of clear, removable aligners that gradually straighten your teeth.
What are the clear aligners made of and what do they look like?
The aligners are made from flexible plastic — specifically, a patented thermoplastic material called SmartTrack® created exclusively for Invisalign.
How long should I wear my aligners?
You need to wear your Invisalign clear aligners 20 to 22 hours a day to get the results you want.