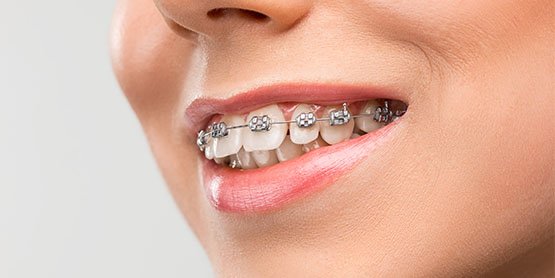 Orthodontics is a dental specialty that involves correcting teeth that are improperly positioned. Epsom Dental Care is proud to offer the best and most up-to-date orthodontic services for our patients.
Your dentists Belmont WA treat malocclusions which are often called bad bites. This is when a client bites down, and their teeth do not line up correctly.
We also treat crooked teeth or teeth that simply do not line up correctly. Orthodontists also focus on the development of the facial bones and jaw.
While orthodontics can be considered mostly cosmetic procedures, it is important to fix these problems for a healthy mouth. Teeth that are crooked or do not line up are the perfect place for food and bacteria to hide.
They can also be hard to clean, leading to cavities and other problems down the line. The goal of treating problem teeth are to ensure a healthy mouth in the future.
It is important to close any gaps between teeth and to make sure that the teeth all line up correctly. Sometimes teeth are crooked and need to be straightened up in the mouth. Orthodontics can also improve eating and even a client's speech in some cases.
How can these problems be fixed? Braces are the most common treatment though we also treat our clients with headgear, plates, and more.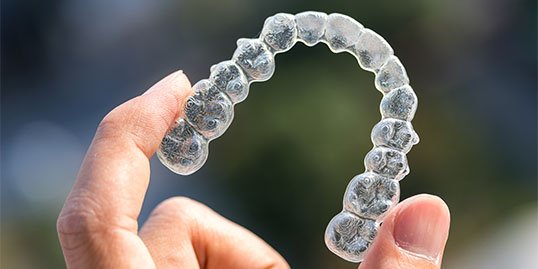 Invisalign Treatment
Invisalign® is a modern alternative to straighten your teeth without wires or metal.
Invisalign® involves a series of custom trays designed specifically for you and the plan your dentist or orthodontist creates to move your teeth.
The trays are made from a smooth plastic that covers your teeth and gradually moves them into place.
How Invisalign Straightens your Smile
Unlike braces, there are no brackets to tighten. Instead, you use different trays as your teeth move into position. Typically, trays are changed every two weeks.
Invisalign® is a popular choice for straightening because it involves minimal disturbance to your daily routine or appearance. The trays are difficult to see, and most people will have no idea you are wearing them.
Orthodontics in Belmont WA
If you have any questions about orthodontics, feel free to contact us today at (08) 9478 2349. We would be happy to answer your questions.
We are located at 5/132 Epsom Ave in Belmont WA.
Frequently Asked Questions
At what age should a child first visit an orthodontist?
If you want to improve the appearance and feel of your smile, then any age can be great to visit an orthodontist.
Children are advised to first visit an orthodontist around seven years old; however, orthodontic treatment is not only for children and young adults.
Whether you're visiting for a dental check-up or considering receiving orthodontic treatment, any time is an excellent time to see the orthodontist.
Why should I receive orthodontic treatment?
There are two reasons for receiving orthodontic treatment, aesthetics and function.
A beautiful smile not only changes the way people see you but also improves your own self-image.
Orthodontic treatments also let your teeth function better and make them easier to clean, which can improve your overall health.